Additional ISO Certifications We Offer in Chicago, Illinois (IL)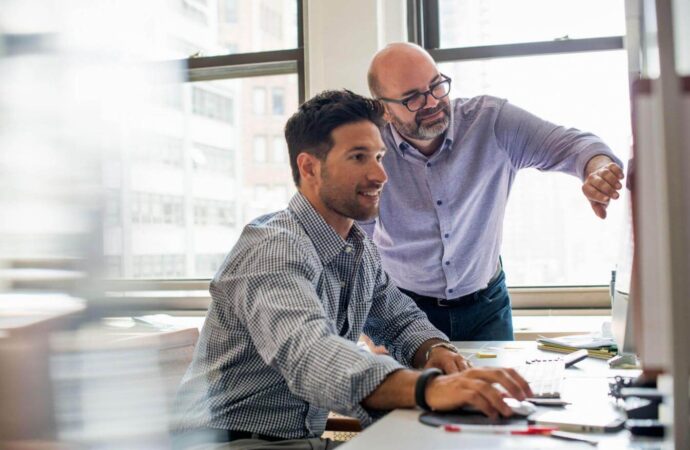 Looking to implement an ISO standard you have finally decided to go for?
In our company, ISO Pros, we can provide you with several standard implementations and even the certification, depending on the industry your company is part of. Starting with one of the most common and requested ones: AS9100. This standard is dedicated to the aerospace industry that has guidelines and requirements to meet focused on the quality management system to ensure: high-quality products and services.
We still have other ISOs in this industry, as well as a large variety focused on other areas, and you can have a look at most of them right below:
Aerospace AS9101.
In the same industry as the previous one, it has all the requirements and parameters to work in your quality system assessment and how to manage it.
Aerospace AS9102. 
During the first lot of a product, part or component in the aerospace industry, companies need to go through an inspection to determine if they meet all the requirements of the client or customer. This ISO provides all the parameters and guidelines to inspect without missing details.
Anti-bribery ISO 37001. 
How to make sure your company has the perfect anti-bribery policy to prevent, detect, and address one? By following this one. It will go through all the processes of compliance, training, risk management, and anything related to this part of the company.
ISO 55001.
Focused on the asset management system that can be implemented in any organization or company. When companies implement it, they can have more control over daily activities, reduce the cost of risk, and achieve higher returns with their assets.
Automotive Core Tools: APQP, AQP, PPAP, FMEA, SPC, MSA, R&M.
These tools are used only in the automotive industry to improve specific areas or management systems. Some companies from other industries try to adjust them to their needs due to how effective they are.
Automotive IATF 16949. 
A standard to guarantee high-quality products, parts, and components in the automotive industry that companies implement to establish and maintain effective processes and manufacturing.
Body Armor BA 9000. 
Manufacturers or companies in charge of designing and producing equipment for federal and law enforcement have to follow specific standards and parameters to guarantee the quality of the equipment. All the guidelines and requirements are established in this ISO although it isn't mandatory.
Capability Maturity Model Integration (CMMI) Levels 1-5. 
Through this system, the organization is able to determine its level of capability and performance to improve it in the future through 5 different levels: initial, managed, defined, quantitatively managed, and optimizing.
Cybersecurity Maturity Model Certification (CMMC).
Implemented for companies to establish new security and safety policies for the information and data saved and collected with new technologies. This is to guarantee there won't be issues or attacks against the cybernetic system of the company.
Counterfeits AS6081. 
To avoid the distribution of fraudulent parts and components in the supply chain of the Aerospace industry and allow customers to trust and be sure of the items they are buying and accessing.
Energy ISO 50001 and SEP. 
SEP goes for Superior Energy Performance, which is linked to the mentioned standard due to the main goal and focus: be energy-efficient. People or companies that want to get certified in SEP need to go through ISO 50001 first.
Environmental ISO 14001. 
Comes from the family of ISO 14000. This one sets out all the requirements and parameters to guarantee the protection of the environment even during business processes and operations. In other words, it is focused on the environmental management system of any company.
Ethical Sourcing SQFI. 
Companies need to ensure governmental entities and their own workers that they are compromised to their health, safety, and protection by following the standards and requirements in this ISO.
Facility Management ISO 41001. 
Sets out all the parameters for an FMS in any company, where allows the organization to guarantee the delivery and compromise with the needs and requirements of the client.
Food Safety Modernization Act FDA FSMA. 
A standard aiming for the safety and prevention of illness caused by food and products from companies and businesses. Instead of treating them, the goal is to prevent any issue in this matter with the requirements here.
Food Safety ISO 22000. 
Determines how processes and procedures from companies in the food industry need to take place and be conducted according to certain safety measures.
Forestry SFI ATFS (Sustainable Forestry).
It is an initiative created for a non-profit company (Sustainable Forestry Initiative Inc.) that encourages companies and forest owners to protect all-natural resources and their regeneration. ATFS is another standard and system that encourages the same but for private forests.
Gluten-Free Certification (GFC). 
Sets all the requirements that companies in this area need to guarantee actual gluten-free products for celiac people or with similar diseases. This certification allows them to also have a seal of approval in all their packings.
Info Security ISO/IEC 27001.
Dedicated to the protection of the data and information in companies, which isn't only aiming for IA but also for physic information saved in some files or places.
International Traffic in Arms Regulations, ITAR. 
A regulation that looks to protect the export of all the defense and military-related technology.
IT Service ISO/IEC 20000-1. 
Allows companies to establish, maintain, and continuously improve a service management system.
Laboratory Accreditation ISO 17025. 
An international standard used for labs to get certified and accredited as technically competent in their processes and functions.
Medical Devices ISO 13485. 
Holds all the requirements and normative you have to meet to guarantee high-quality medical devices.
Occupational Health and Safety Management System (OHSMS) ISO 45001. 
One of the most recent standards we added to our list for companies to guarantee the management of risk and prevent work-related injuries or illnesses in the healthcare industry.
Packaging ISO 15378. 
Sets every requirement for companies that provide medicinal products must follow in the packaging process.
Quality ISO 9001.
Just like its name, it is a standard that only provides guidelines and parameters to guarantee high-quality products and services in any company regardless of the industry.
Responsible Care RC14001. 
It is a tool to improve environmental, health, and safety performance, which shows how focused it is on the responsible care system of a company.
Supply Chain ISO 28000. 
It is another security standard but this is only to address the requirements and needs in the supply chain.
Telecommunications TL 9000. 
Gives the standard for how to design, improve, install, and help with other aspects of the telecommunication industry and they should be handled in terms of quality.
Audit Management Systems ISO 19011. 
It has all the standards and requirements for companies to conduct management system audits in their companies or for someone else.
Outsources Internal Auditing. 
Several ISOs apply in this matter, starting with the previous one, and ISO 9001 for audit processes, where companies learn and implement all parameters to conduct this auditing type.
Virtual Internal Auditing. 
What does it take to conduct a remote audit for your company? This is established in the standard or ISO we help you get certified in.
Second Party Audits. 
Usually conducted in a supplier to guarantee it is meeting all the customer's requirements that follow ISO 9001 parameters for this audit only.
Supplier Audits. 
Similar to the previous one, but the auditing process looks more at the quality system of the supplier instead of the product itself.
Supplier evaluation. 
Determines all the pros and cons of the supplier for the company to define if it meets every need and requirement, or not.
Compliance Audits. 
Helps to determine the level or degree of conformance of a company with all the regulations, laws, and rules that apply for the operations in the company.
Pre-assessment Audits. 
Conducted to identify non-conformities with ISOs so the company can re-schedule the final audit process to implement corrective actions before trying to get certified in a standard.
Documentation Audit/Desk Audit. 
Implemented when there is a need of reviewing the documentation and records of a previous audit conducted for another auditor during a determined period of time.
Having us implementing or training you in any of these ISOs will earn your company a lot of recognition and save you time in the entire process. Also, you will be able to improve in several management systems and aspects.
Just make sure to contact us and we will handle the entire process.